In 2021 FairSquare published a major research project on the fair recruitment of migrant workers. The Five Corridors Project has its own dedicated website containing all research materials and recommendations.
Private recruitment agencies play an increasing role assisting workers to find jobs beyond their country or community of origin. At the top of the job ladder, employers pay headhunters to find executives and professionals and pay all of the recruitment costs.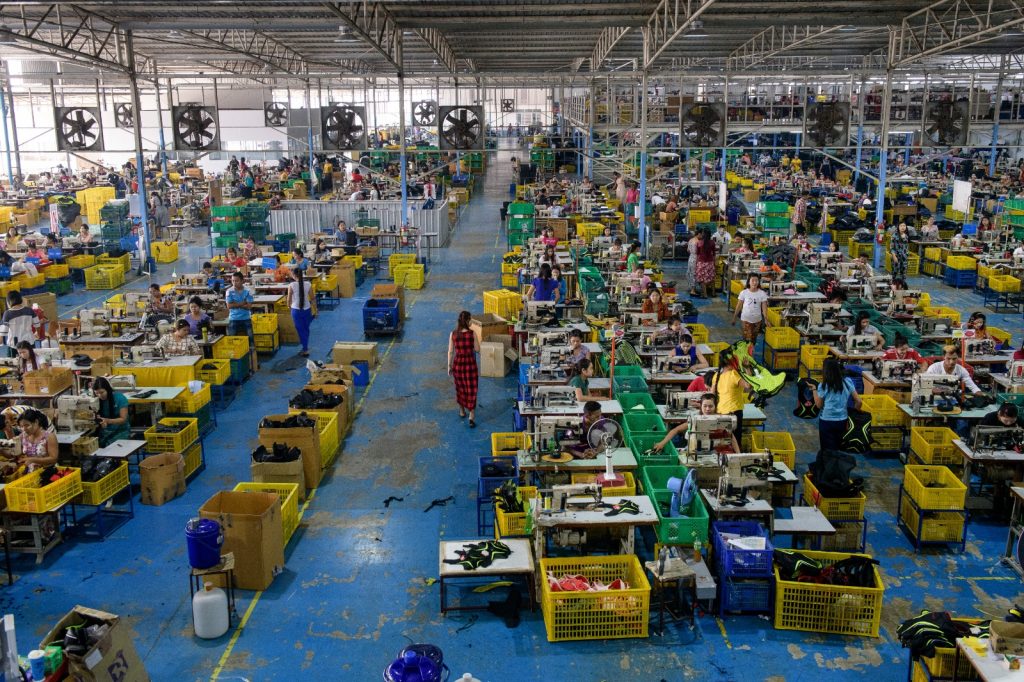 At the bottom of the ladder, those taking up low-wage jobs are routinely forced to pay exorbitant charges for recruitment. NGOs and international human rights organisations have also documented an array of abusive practices that occur systematically in the recruitment process. These include deception about the nature and conditions of work, retention of passports, illegal wage deductions, debt bondage linked to the repayment of recruitment fees, threats if workers want to leave their employers, and in some instances physical violence.
Unfair recruitment practices may begin when workers pay illegal fees but they ripple through the life-cycle of a work contract, leaving them acutely vulnerable to trafficking and forced labour.
Some employers and brands are beginning to recognize their responsibility to conduct business in ways that stamp out fee-charging to workers in their supply chains. But governments have a critical role to play.
The Five Corridors Project has aimed to enhance understanding of how governments can strengthen regulatory and enforcement mechanisms to address abusive and fraudulent recruitment practices, resulting in more positive outcomes for workers.
We studied the recruitment of migrant workers in five corridors, selected because we see expressed government commitments to reform, an opportunity to build on private sector-led initiatives, or civil society organizations who may be in a position to make use of the research:
Myanmar to Thailand
Nepal to Kuwait
Nepal to Qatar
Philippines to Taiwan
Mexico to Canada
The study has focused on the role of governments, which play an essential part in ensuring ethical recruitment. There are extensive regulatory frameworks in many countries, but many fail to stamp out the abusive treatment migrants so often face. In comparison to the practical guidance that has been produced in recent years for global companies on steps to recruit ethically, less research has been done with the aim of galvanizing action by governments to address recruitment-related abuses.
Our methodology for the study incorporated and built upon key existing frameworks and tools including the ILO General Principles and Operational Guidelines for Fair Recruitment and the IOM's Montreal Recommendations on Recruitment.
The Five Corridors Project was published in July 2021, and is available on our dedicated Five Corridors website.
Project advisers and supporters
Ambassador (retd) Luis DeBaca serves as one of the project's two Senior Advisers. Ambassador DeBaca coordinated U.S. government activities in the global fight against contemporary forms of slavery as head of the State Department's Office to Monitor and Combat Trafficking in Persons during the Obama Administration.
Elizabeth Frantz, a division director for the Open Society International Migration Initiative, is the second Senior Adviser. She leads the organization's Fair Work program area, which supports efforts to prevent exploitative labor practices affecting migrants and refugees.
We are also fortunate to be able to draw on the expertise and experience of the members of the Five Corridors Project Advisory Group:
In delivering this project, we are grateful for the support of the Open Society Foundations, Humanity United and Porticus.